Welcome to Primary 2
Be happy, be yourself, belong.....
Our Day at the Beach!!!! Murlough, Keel Point, Dundrum, 6th June 2017
We had the most wonderful day at the beach today. The weather was kind to us, with only one shower. We built sandcastles, explored the sand dunes and had a beach investigation, during which we saw lots of interesting plants and creatures. The children behaved wonderfully well, both on the bus and on the beach and they were a credit to their families. Simply put... a very special day.
Fashion Designers!
Many thanks for sending in a tee-shirt for your child to 'get creative' with! They planned out what they wanted their tee-shirt to look like and then set to work with fabric pens. The children then went around the school showing other classes their designs. I am sure you'll agree, they did a fantastic job.
(Not all photos may be on the website due to absences or not having the appropriate permission to use images.)
Class Assembly
The children performed like absolute stars in their class assembly! We had songs, poems, drama and shared art work, all related to the topic of healthy eating. Everybody had a line to say and did a great job. Mrs Carmichael was soooo proud of them. :-)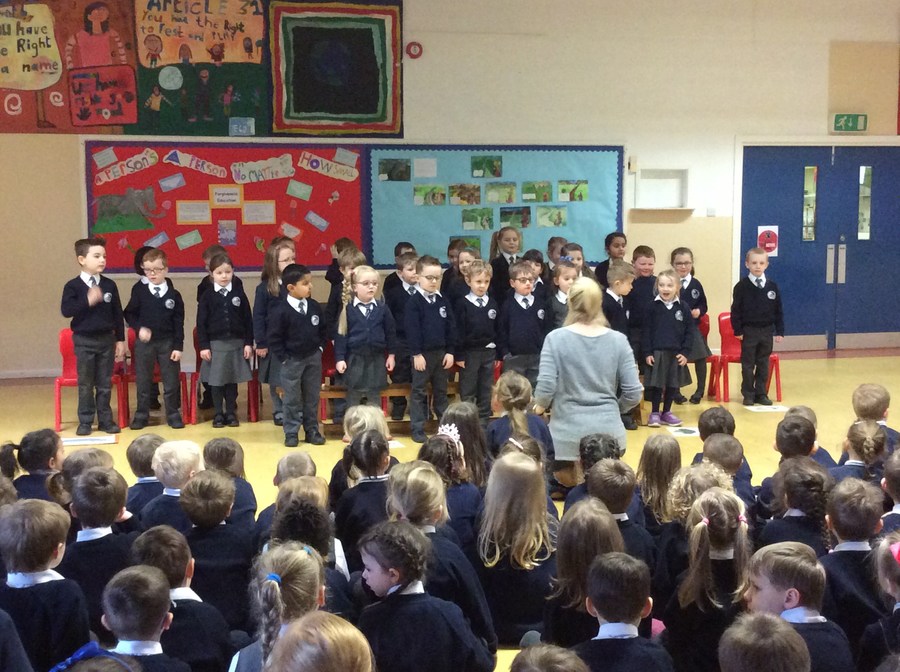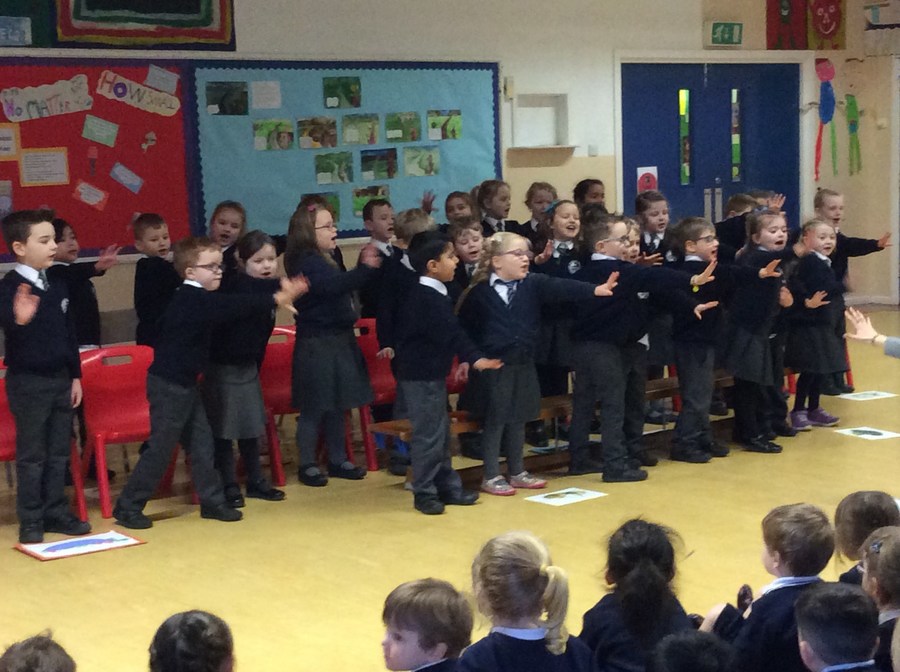 Food, Glorious Food!
Our new topic for this half term is 'food'. As a class we discussed what we already know about this topic and the things we would like to find out. We will be having a little assembly at the end of February when we will be telling the rest of the school what we know. The children have also been enjoying playing in our class café and making their own food with junk art materials and dough. Have a look at these and some of our other recent photos.
Christmas Craft!
Have a look at the beautiful Christmas decorations the boys and girls have made. They used clay to make the shape and then painted them metallic colours, before decorating them. One will be making it's way home to you this week!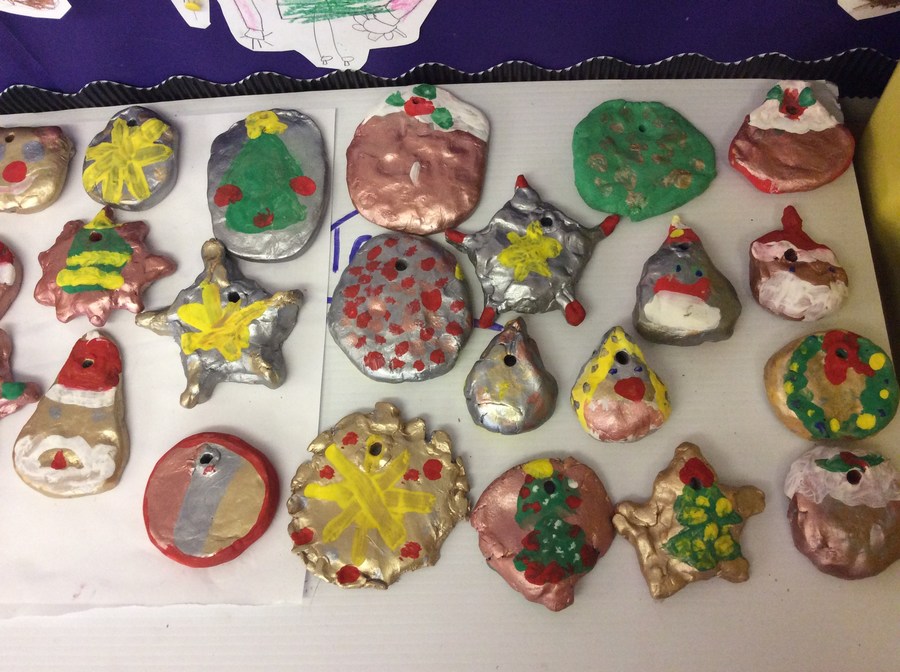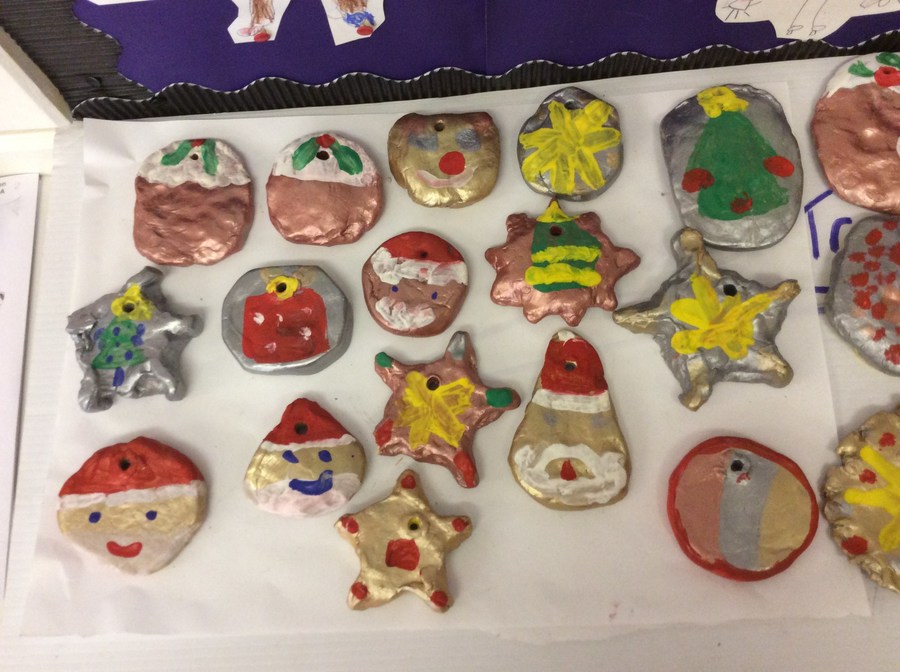 Outdoor Play
Not even the cold weather can stop us from having fun during outdoor play! The children have been wrapping up warm to go outdoors and engage in a range of activities such as digging, building, problem solving, role play and team tasks. Our outdoor play day is every Friday, just in case you want to add a few extra layers of clothes to your 'little one'!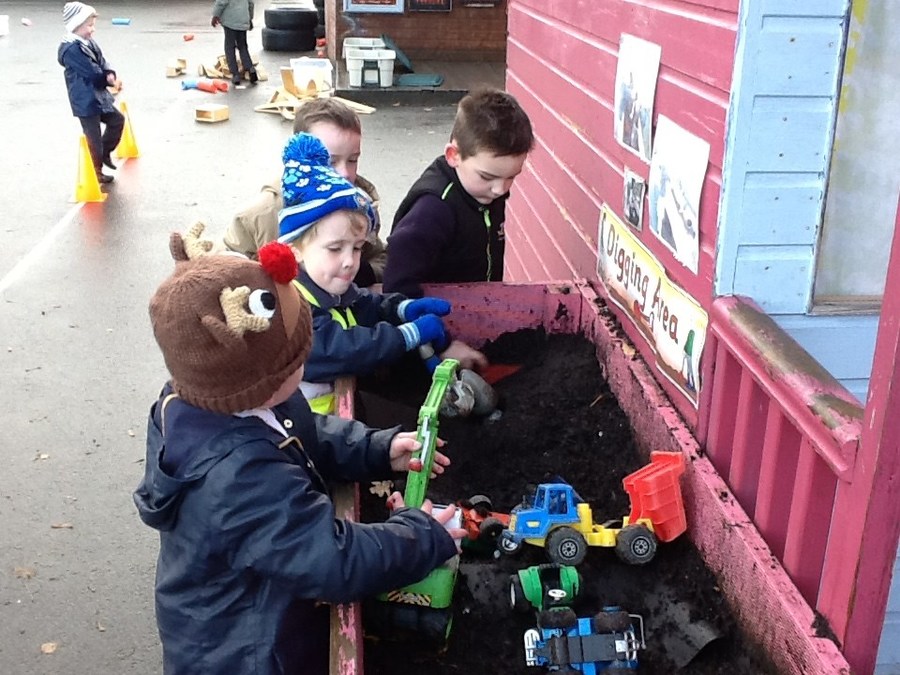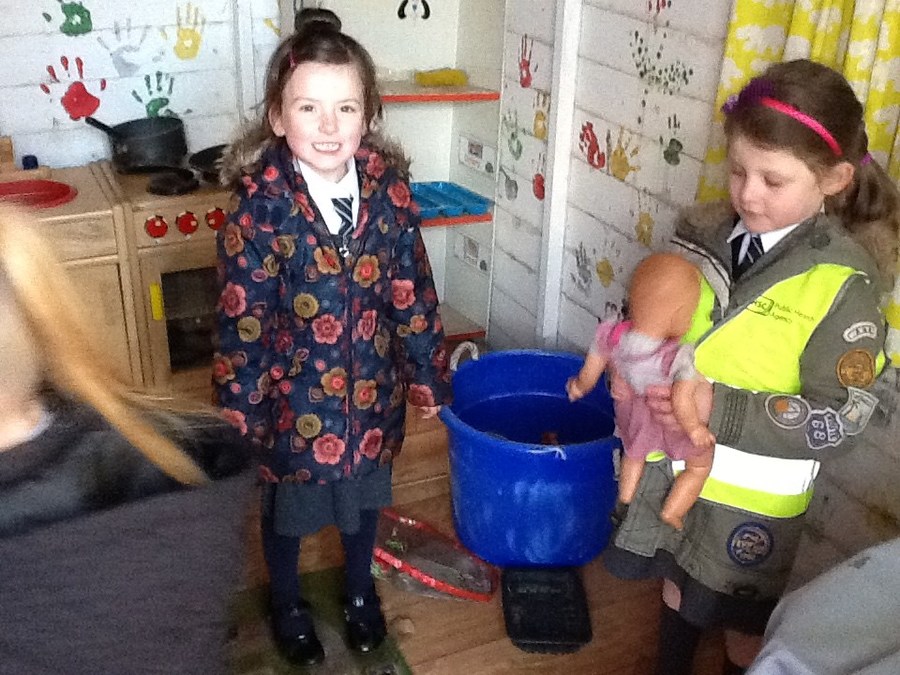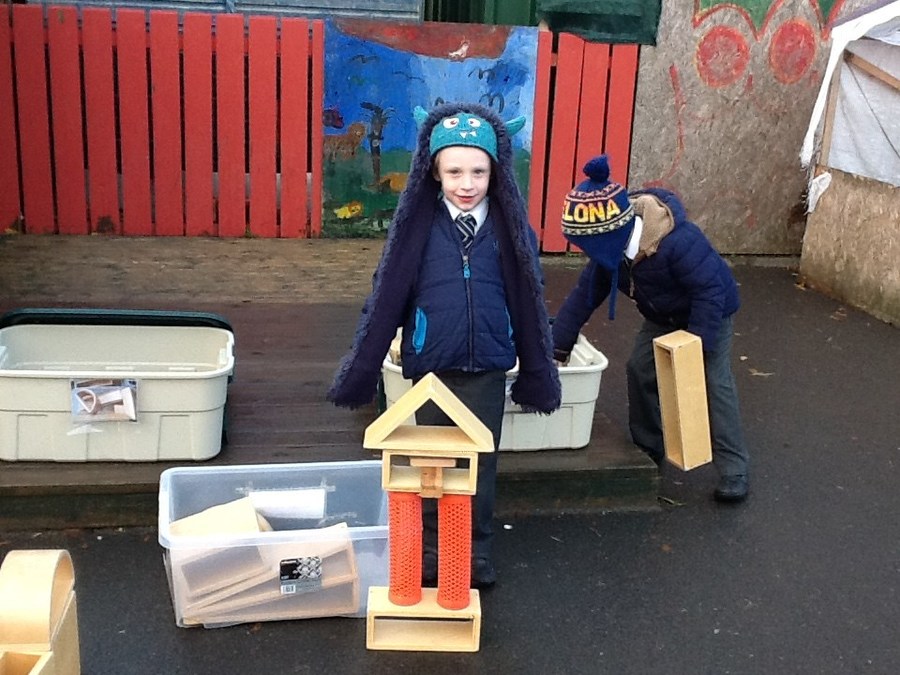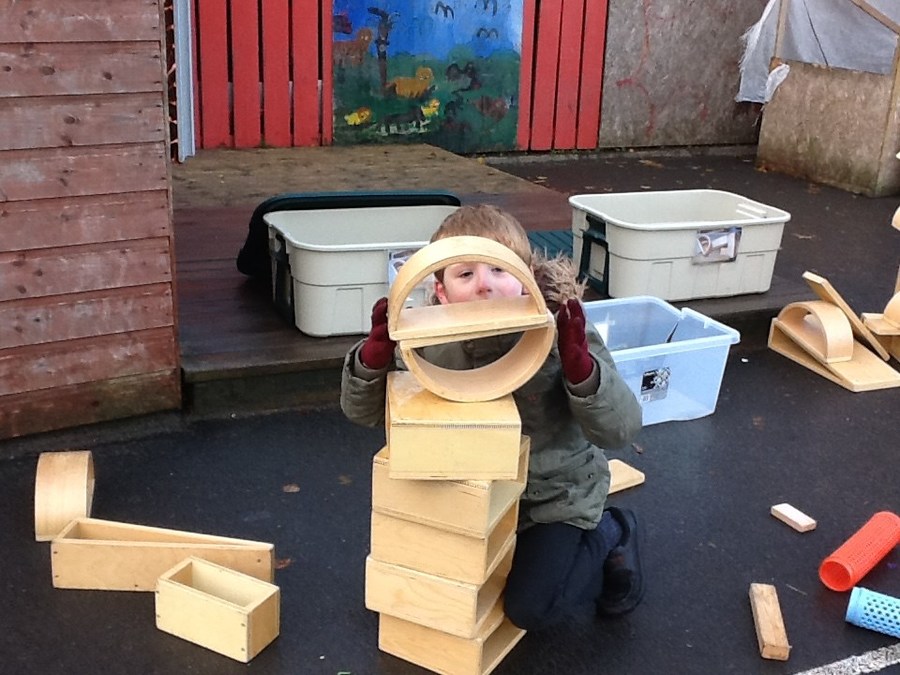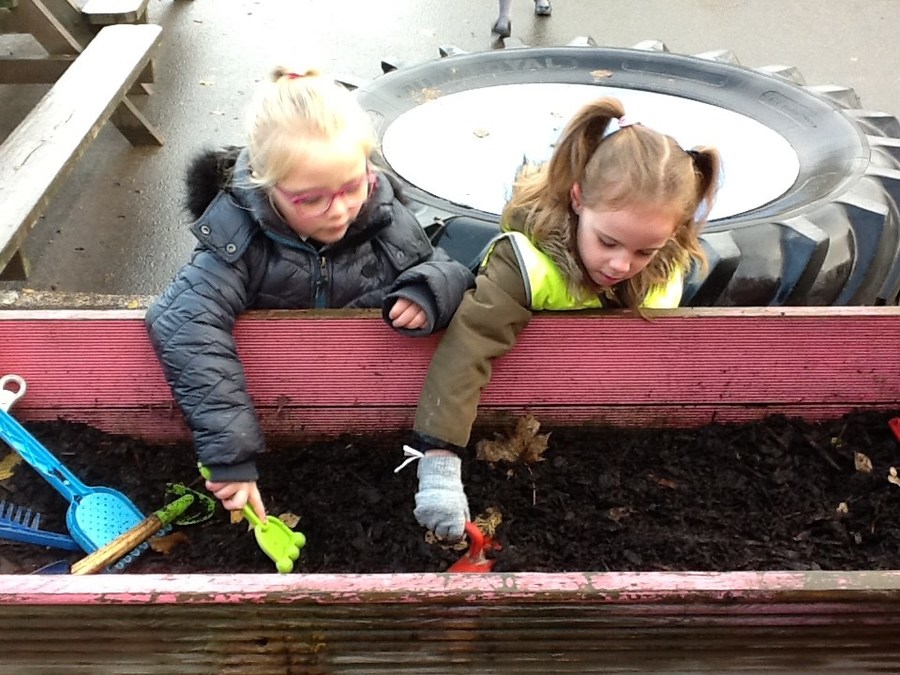 Capacity Day!
Thank you for sending in various containers with the children.We discussed what 'capacity' is and offered ideas about different liquids. For our 1st experiment, we travelled around the room to try to find people who we thought had a container of a similar capacity to our own. We checked some of these using water. We then had to decide if we felt our container had a greater, smaller or same capacity as a given container. Mrs Carmichael was very proud of us all. We are now looking forward to using our containers for various activities during structured play.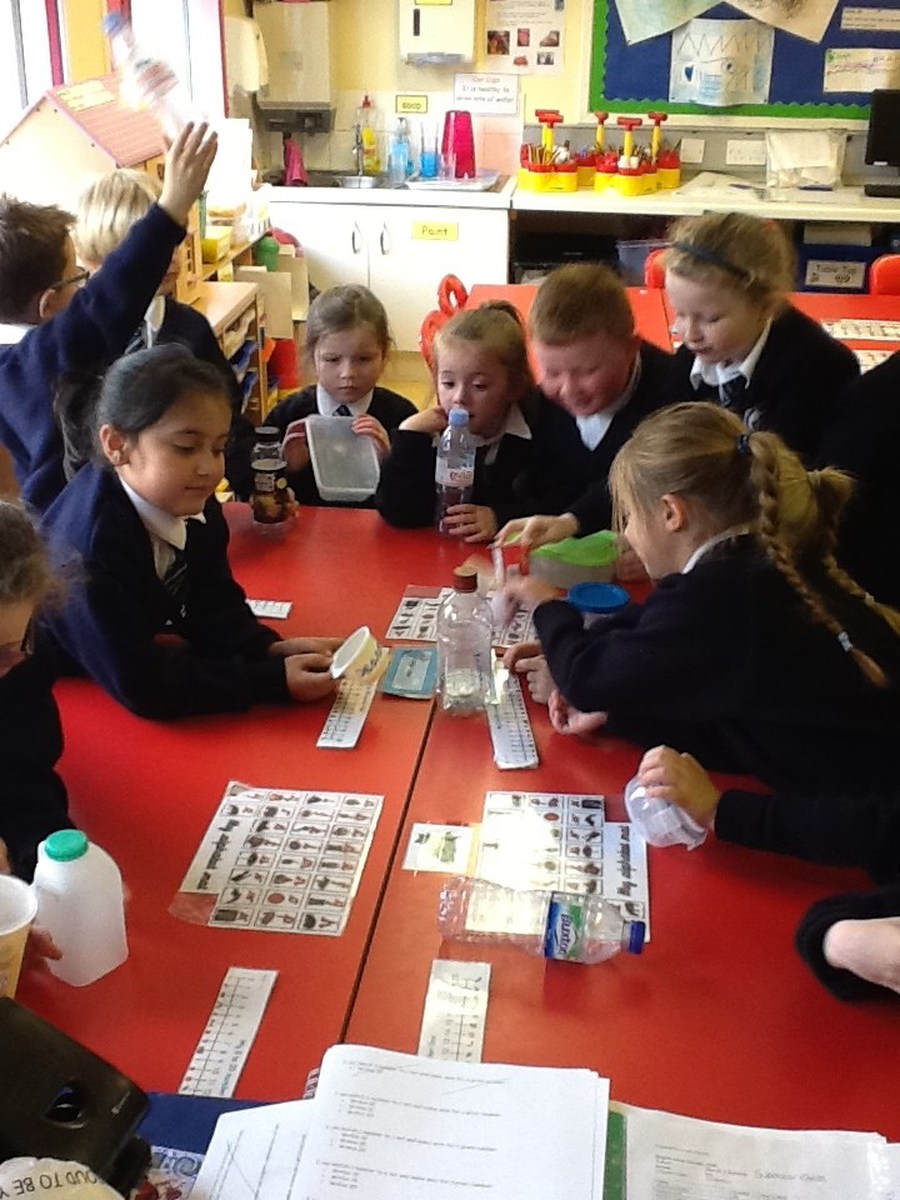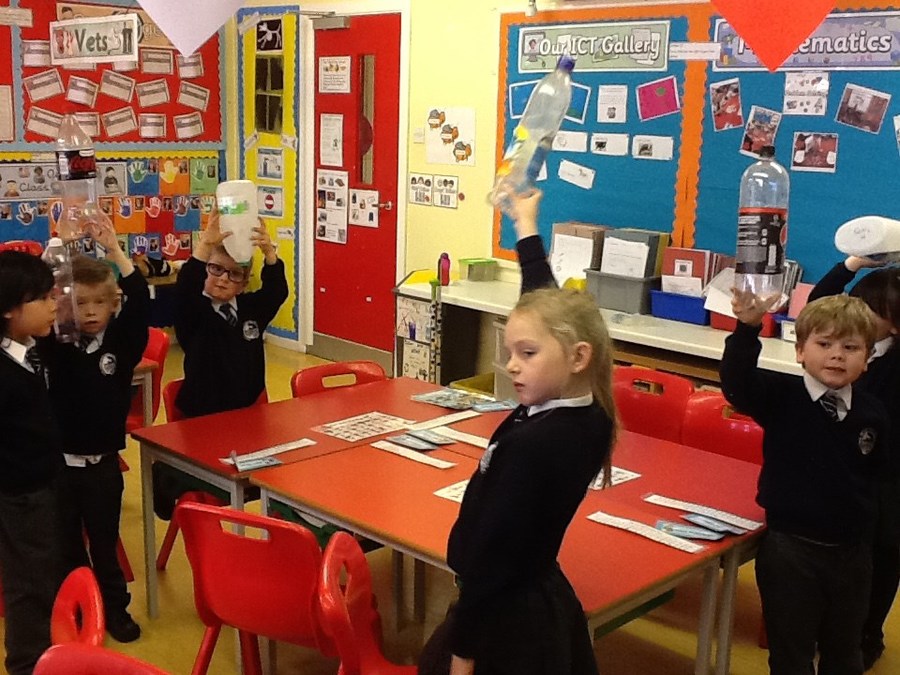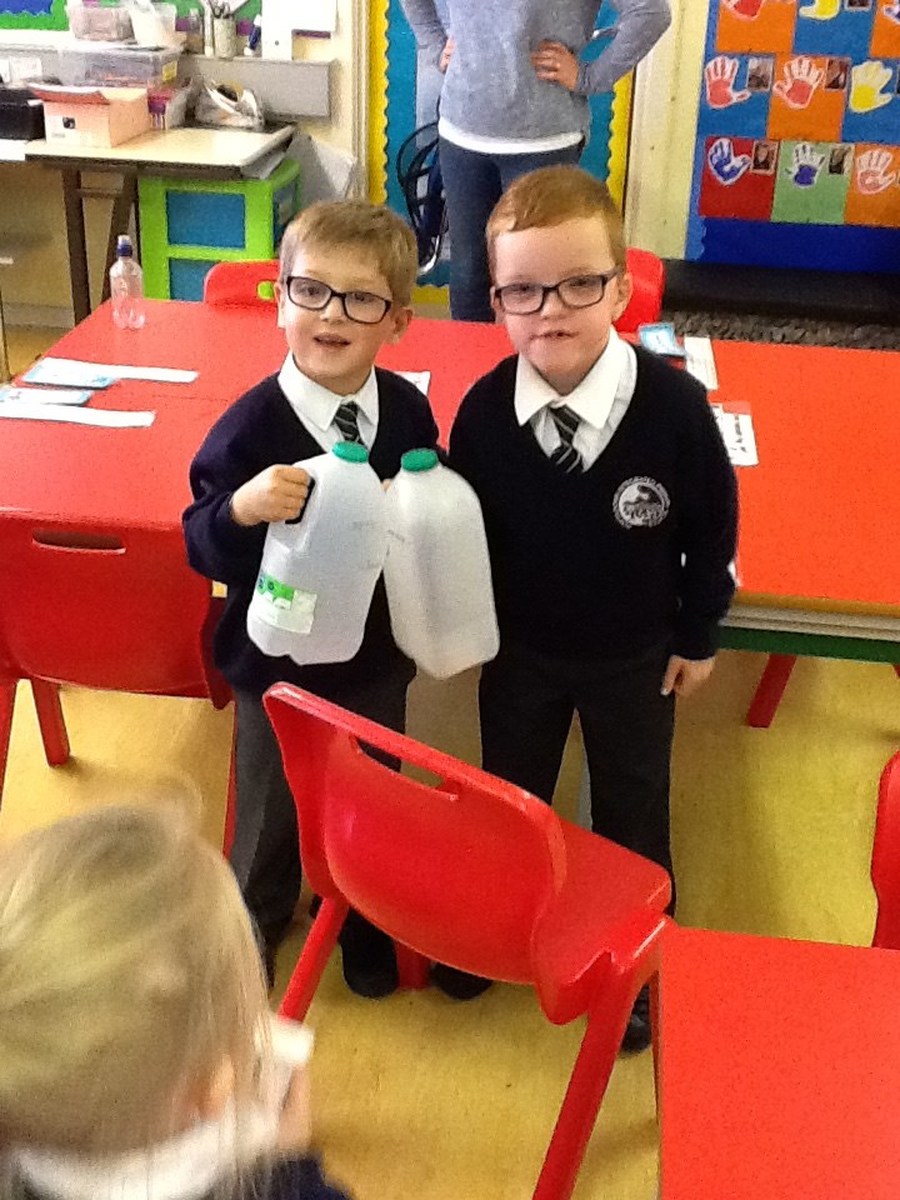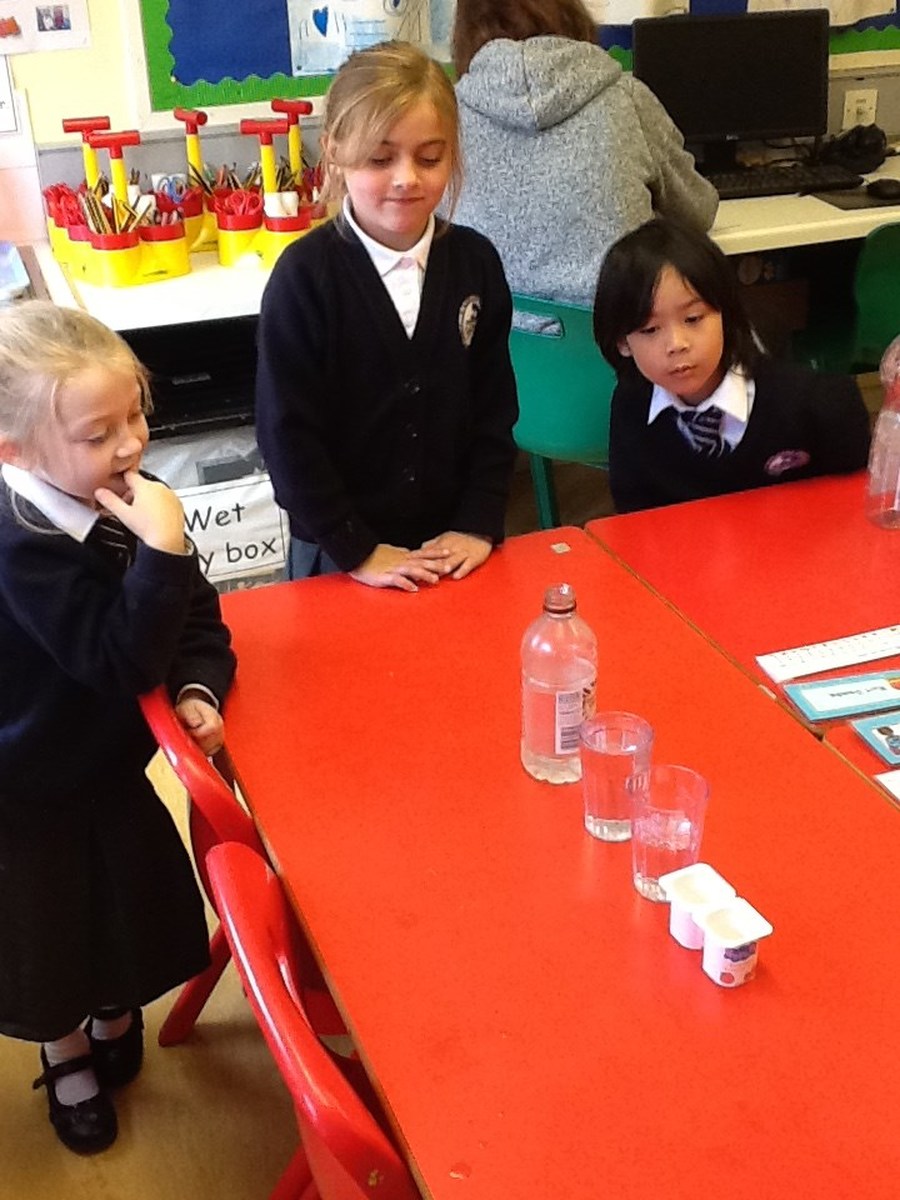 Early Days in P2LC
Welcome to our class page! We have had a lovely start to P2 and have been busy settling in and learning new routines. Here are some photos of our first few weeks. Enjoy!