Welcome to Primary 4 Be Happy, Be yourself, Belong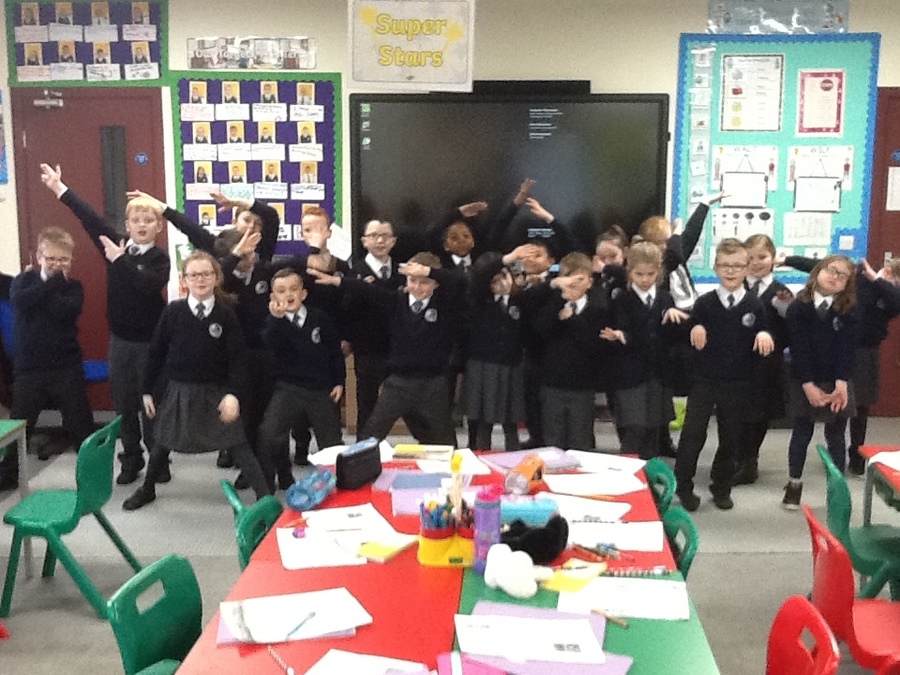 Our new topic World War Two
Our new topic, WW2, got some budding P4 AM/LMCF historians producing some brilliant research! Thank you to all those families who have been supporting our research by sending in photographs and artefacts from the era. If you think you could help us in any way do not hesitate to talk to Mrs Maginnes or Miss Mc Farlane. We loved our trip to the Palace Stables. It was so interesting finding out all about the air raids and what life would have been like on rations. We decided that we were actually really lucky to be living in Portadown in 2018- even if we do get the odd storm or snow day!
Happy New Year everyone!
As part of our settling down to a new year we set aside time to set our own targets and goals for this term! We looked at last terms targets and discussed what we needed to do this term. We loved sharing our success with each other and found it useful to see that everyone has something they need to work at.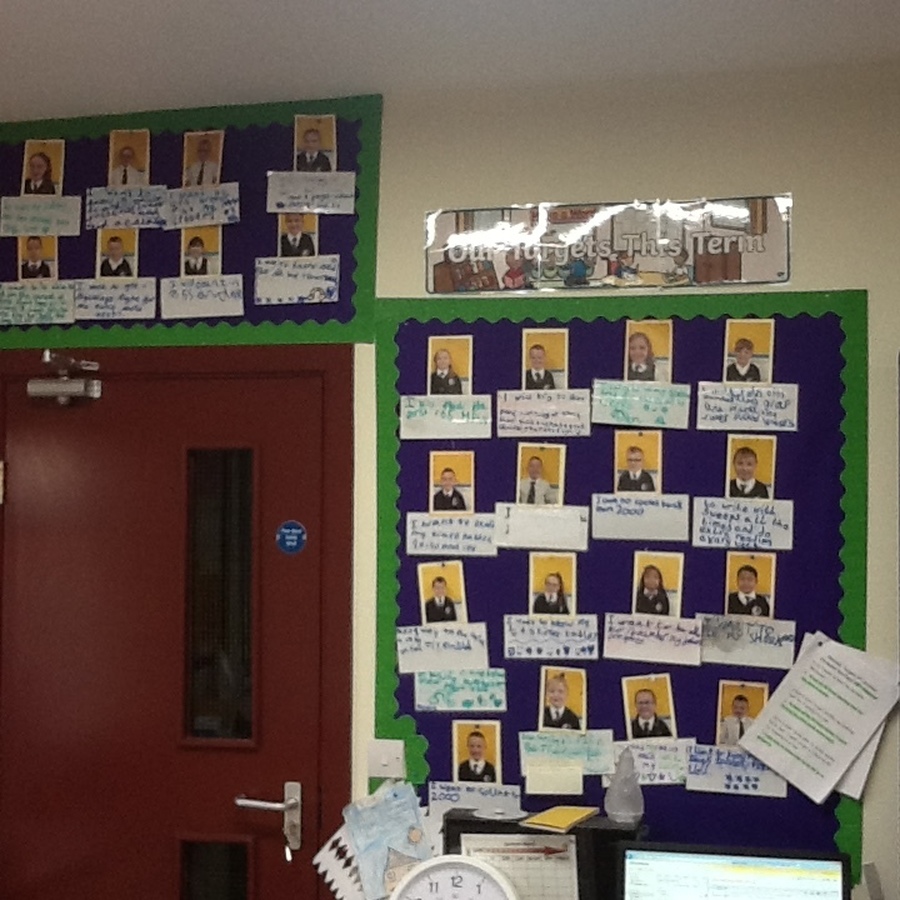 HAPPY CHRISTMAS EVERYONE!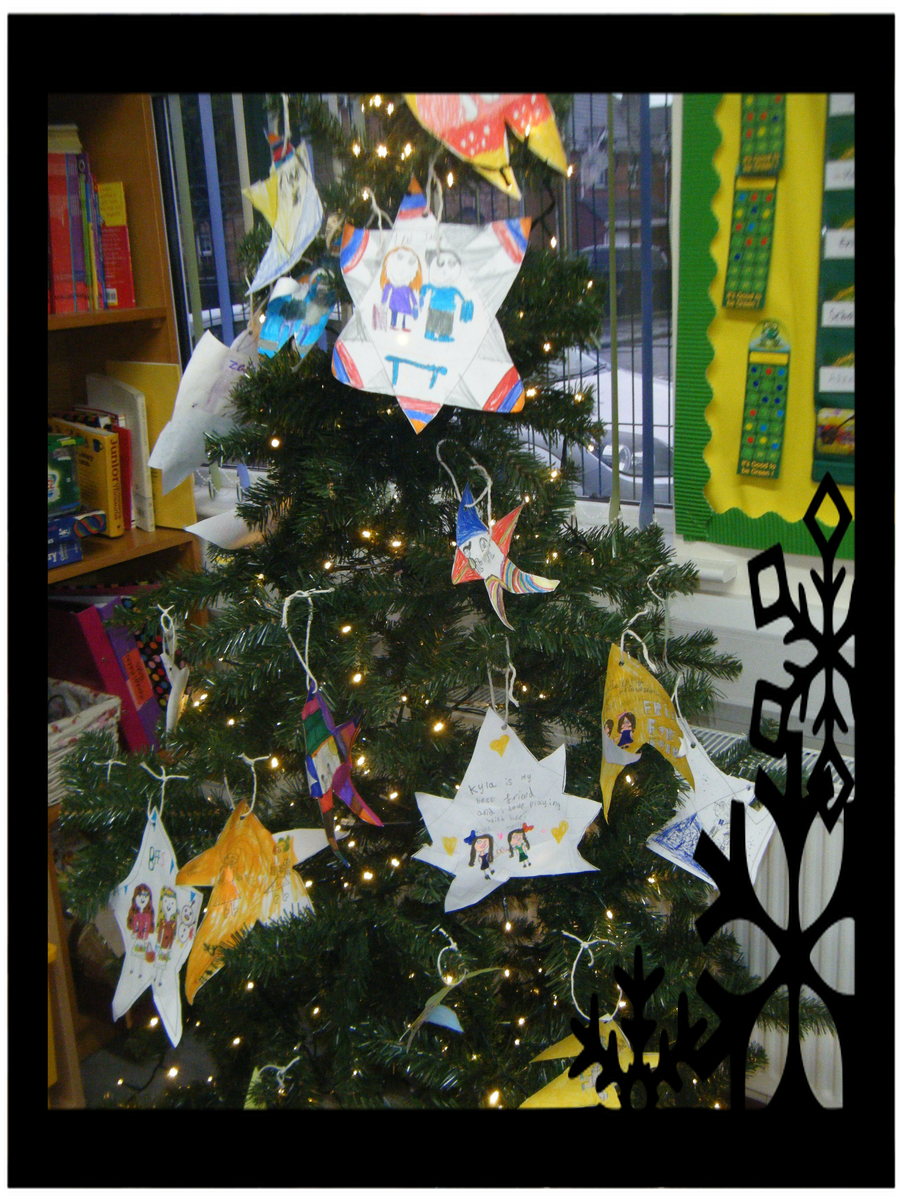 We made stars for our Christmas tree.
We drew pictures of our friends on our stars and wrote why they make us feel special.
Numeracy
We are learning to divide....
We are learning how to divide. We worked with a partner to share out cubes in different ways. We were able to write sums using the dividing sign to correspond with our practical work.
Art
We have been looking at Primary and Secondary colours. We learnt how to make secondary colours using only the Primary colours- BLUE, RED, YELLOW. We were inspired by the work of the artist Wassily Kandinsky. We learnt that Kandinsky was a Russian painter who some consider to be one of the first abstract artists. We listened to the music from Tchaikovsky's Swan Lake to inspire our colour mixing and painting. What do you think of our paintings?
World Around Us- Sound
We have LOVED learning about our new topic - SOUND! We really enjoyed using tuning forks and drums to look at how vibrations cause sound. We went on a sound walk around school to measure how noisy our school is. Not surprisingly the nosiest place in our school was the Playground! We thought it would be Nursery or Primary 7 - but nursery were too busy enjoying their lunches and Primary 7 were absorbed in their reading books. We cannot wait to see where our new topic takes us. If you have an instrument you would like to share with us please come and speak to Mrs Maginnes or Miss Mc Farlane. Primary 4 love making lots of different SOUNDS!
What is sound?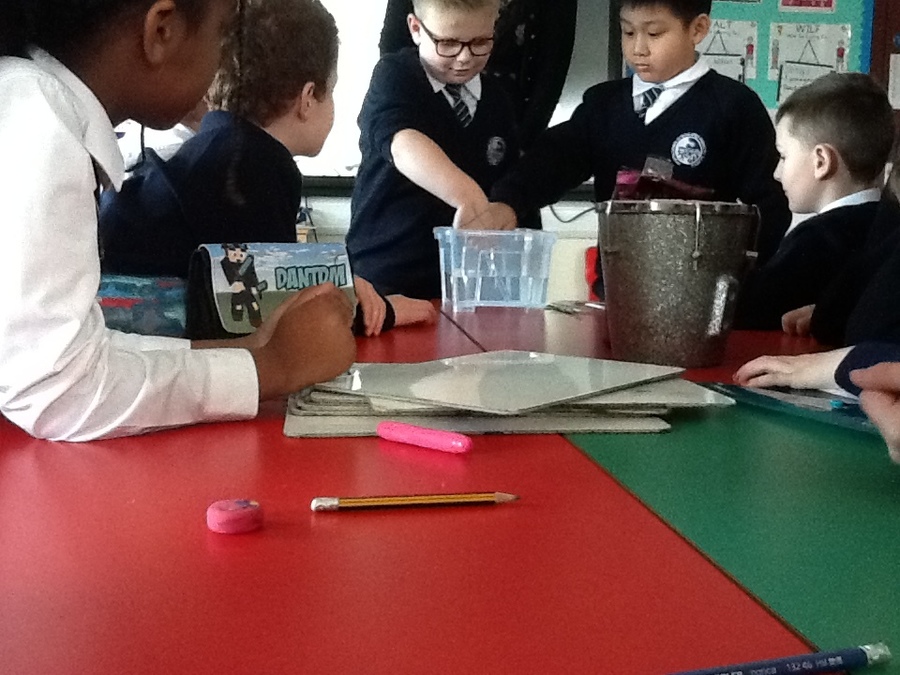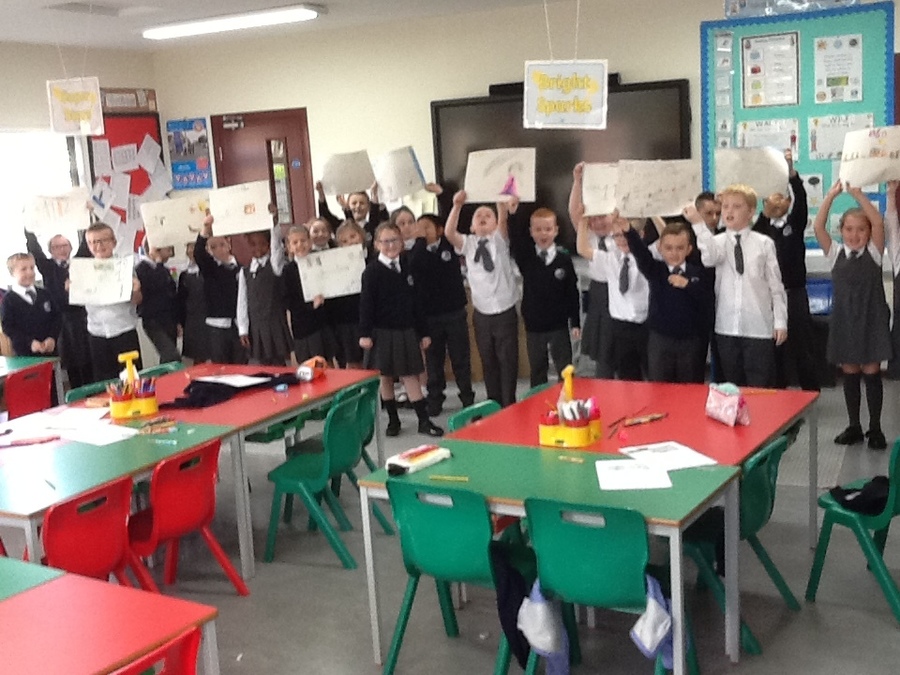 World Around Us- Where we live - Portadown
We have been looking at different industries in our area. We made a timeline of the history of Irwin's Bakery. We organised ourselves into chronological order. Didn't we do a great job?
Our class really enjoyed learning about Irwin's so we decided to sample their famous bread during our numeracy lesson! We were learning all about Fractions and how they have to be equal parts of a whole. Fractions are DELICIOUS!
Numeracy Games
In Primary Four we like to practice our numeracy skills by playing numeracy games. We enjoy working together and have lots of fun testing each other on our maths facts. Look at our great learning in numeracy so far!
Where we live
In September our new topic is 'Where we live'. We have been looking at the layout, position and landmarks in Portadown by using maps, photographs and books. We will be finding out all about the history of Portadown. During Geography, we really enjoyed looking at maps of Portadown and comparing the 1908 map to the more recent 2003 map. We have been looking at landmarks in Portadown and we began sketching some of these in our Art lessons. Have a look at our learning below-
Primary 4 Class Charter
We are a Rights Respecting School. This means that we learn about the United Nations Convention on the Rights of the Child (UNCRC). In P4 we talked about our rights and responsibilities and worked together to build this Charter.