E - Safety
Staying Safe On-Line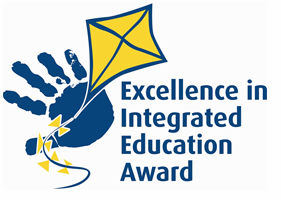 Article 13; Every child must be free to say what they think and to seek all kinds of information, as long as it is within the law.
E safety means staying safe on the internet and staying out of trouble in places like chat rooms and other social sites such Facebook, Instagram, SnapChat, Twitter, MSN etc. It also ensures that one does not download things such as viruses. Make sure that your child is safe whilst using the computer on-line.
E Safety Week Assembly
For E Safety Week the pupils through out the school are made aware of the SMART rules to use when using the internet. It is important to follow these rules in order to stay SAFE and SECURE when using the net. Primary performed an assembly relating to this. Remember...listen to the advice of the SuperSmarts!
S - Stay Safe
M - Never Meet
A -
R - Not all information is reliable
T - TELL. Always tell an adult
Primary 5 E Safety Assembly
Parents
Advice - Keeping Your Children Safe
The internet has changed all of our lives, particularly our children's. For parents and carers this opens up a whole new world of things to be aware of. For many of us, this can all be a bit too much. The following links to various sites I hope you may find useful.
Kids
Staying Safe on Line
The following website links contain good videos about staying safe on-line. Enjoy watching them...and remember,,,STAY SAFE ON-LINE.
What Do You Share Your Details With?