Portadown Integrated ECO-School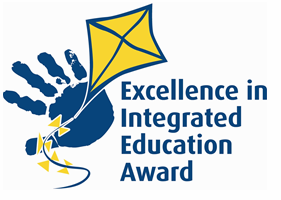 Article 24; Every child has the right to the best possible health. Governments must work to provide good quality health care, clean water nutricious food and a clean environment so that children can stay healthy.
At Portadown Integrated Primary School helping and caring for the environment is really important to us. We have an Eco Council who help lead ideas in the school and help to keep PIPS green. We have a meeting once a month and discuss issues that are important in our school. We write a newsletter and share it with the whole school community.
ECO CODE
Our ECO Code has be developed by the whole school. All pupils, teachers and parents are involved in making the Code REAL in every aspect of school life!
ECO Code:
Together we will make a change
Our Environment is important
Go Green
Eco friendly school
Travel to school actively
Help to pick up litter
Energy saving
Respect our world
The Big Pedal
The Big Pedal will be taking place from Monday, 23rd April to Friday, 4th May.
Could everyone please make a big effort to cycle or scoot to school on these days.
We will enter the best 5 days over the 2 weeks and hopefully we will win some prizes for the school.
The Minibeast Hotel
The Eco Team have been working hard to make our new Minibeast hotel. The minibeast hotel is beside the Afterschool's room, all classes can now use the minibeast hotel as part of their learning.