Extra Curricular Activities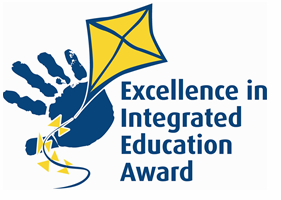 Article 31; Every child has the right to relax, play and take part in a wide range of cultural and artistic activities.
Article 29; Education must develop every child's personlaity, talents and abilities to their full potential. It must encourage the child's respect for human rights, as well as respect for their parents, their own and other cultures, and the environment.
At Portadown Integrated Primary School we provide children of all ages and abilities with a wide range of opportunities to develop and extend their interests and skills through an extensive range of extra curricular activity. The children gain a great sense of achievement by taking part in individual, small group and team activities throughout the whole year. Below is a list of what we currently provide:
| | | |
| --- | --- | --- |
| Piano | French | Tae Kwon Do |
| Violin | Cycling Proficiency | Spanish |
| Football | Games | |
| Gaelic Football | Irish Dancing | |
| Rugby | Drama and Dance | |
| Hockey | Brass Instruments | |
Irish Dancing
Bingo Night
PIPS had a bingo night in April to raise money for school funds. Thank you to everyone that supported the school on the night. It was great fun for all that participated.