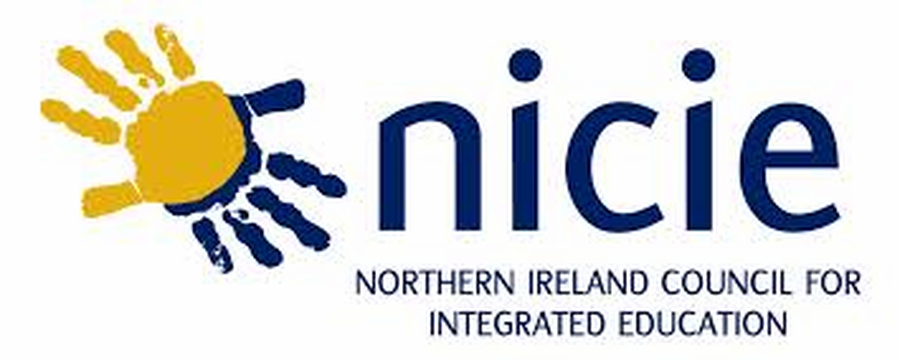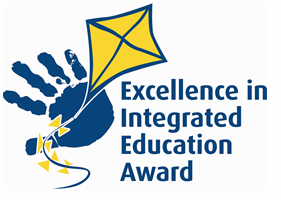 Article 14; Every child has the right to think and believe what they want and to practise their own religion, as long as they are not stopping other people from enjoying their rights. Governments must respect the rights of parents to give their children information about this right.
Portadown Integrated Nursery and Primary School received the prestigious award for Excellence in Integrated Education, March 2015!
Taking the Fear Out of Difference
One of the most significant social developments within Northern Ireland over the last 20 years has been the development of integrated schools. This development has been even more marked given the sharp political division and violence that has characterised the region. Integrated Education can best be described as the bringing together in one school of pupils, staff and governors, in roughly equal numbers, from Protestant, Catholic, other faiths and none.
It is about cultivating the individual´s self-respect and therefore respect for other people and other cultures. Integrated Education means bringing children up to live as adults in a pluralist society, recognising what they hold in common as well as what separates them, and accepting both. The first integrated school, Lagan College, was established in Belfast in 1981 by the campaigning parent group All Children Together (ACT). In 1985 three more integrated schools opened in Belfast offering parents in the city an alternative choice to the existing segregated schools. This is not to say that some schools were not religiously mixed but where this happened it was more to do with local circumstances and the religious mixing did not extend to governors or teaching staff. Mill Strand Integrated School was the sixth to open in the Province and one of the first to open outside the greater Belfast area. North Coast Integrated College was opened in 1996 to give pupils from Mill Strand Integrated Primary School the opportunity of continuing their integrated education at a second level college. To view more information on North Coast Integrated College se their web site www.NCIC.org.uk
There are currently 62 Integrated Schools comprising 21 Integrated Second Level Colleges, and 41 Integrated Primary Schools. In addition there are over 19 Integrated Nursery Schools, most of which are linked to Primary schools. It is an unfortunate fact that around 700 applicants for places in Integrated schools have to be turned away due to lack of places every year. Over the years Integrated Education has attracted its fair share of both supporters and detractors and the growth of the integrated sector has not been without opposition. Opinion polls* however continue to show widespread support for the concept of Integrated Education and this is demonstrated by the increasing number of parents all over Northern Ireland who seek Integrated Education for their children. * An Omnibus Survey by Millward Brown Ulster, showed that 81% of people in Northern Ireland believed that Integrated Education is important to the peace and reconciliation process in Northern Ireland.